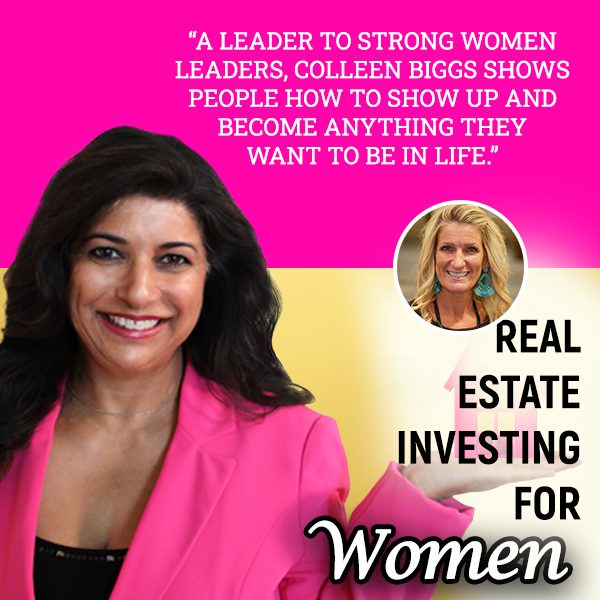 I had the pleasure of being a guest on the podcast: "Real Estate Investing For Women."
Listen in to learn more about how to: Be Yourself: How to Lead With Who You Are with Colleen Biggs.
"I'm rubber, you're glue. Whatever you say, bounce off me and sticks to you." This is a strong famous saying that you would say towards bullies. This saying is, in fact, true because people who pass judgment on you are really just troubled people too. They project all their hate towards other people. All you need to do is to be yourself and be strong. Women have been labeled by society for too long, and they need to work together to destroy those labels. Join your host Moneeka Sawyer and her guest Colleen Biggs as they discuss what it means to be a strong female leader. Colleen is the founder of Lead Up for Women. She believes that life is about thriving and not simply surviving.
Host: Moneeka Sawyer
Guest: Colleen Biggs